I met Kelly from SHE-POWER! She and MusicMan and Bunny came all the way down to Melbourne from Sydney for a wintry holiday, and we actually got to MEET each other!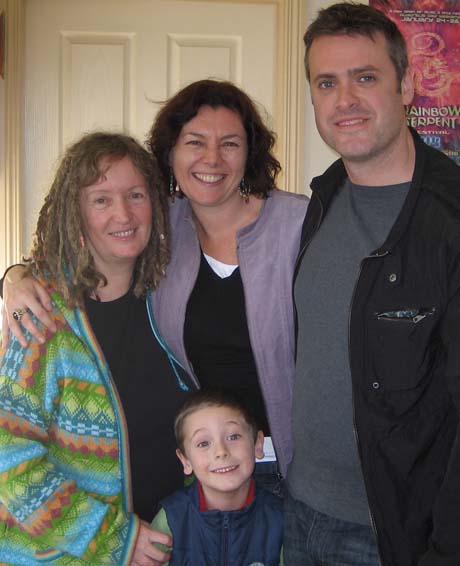 Kelly is on a blogging break at the moment, but we have been reading each other's blogs for some time now, and I must say that when we met it felt to me like we already knew each other. Which we did, of course, because when you meet online, you get to know someone from the inside – out, whereas in the outside world you get to know them from the outside – in (I hope that makes sense).
They came to our place and we all walked down the street for coffee, and then we wandered to another cafe for lunch, and then we hung around our place for a while before they were off to take Bunny to the pictures.
Frank and I loved meeting Kelly and family—I wish we could have had a little longer… we didn't even hardly get to talk about blogging! Hopefully we can do it again some time.
* * *
Just this morning a wonderful comment came in on my post:
Wanting To Look Young.
It was from
Jeanne
(on the right), and she put in a great poem she had previously written about aging. I KNOW many of you would like it, but it's a little long to repeat right now—if you would like to read it, click here:
Jeanne's comment.
* * *
Comments are OPEN!
Cheers – Robin