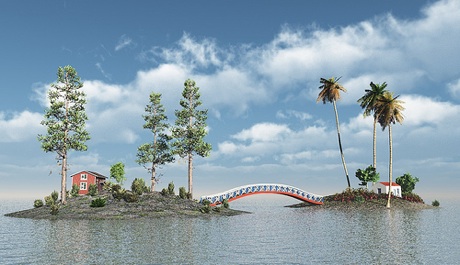 Image by visulogik
What to do when someone close to us is struggling in life?
We have tried to help them as best as we can, with ideas, support and practical help, but they don't "get it". Or maybe we are not even in contact with them to do that much.
It can be painful watching them suffer, especially if we feel there are things "out there" that they could find helpful, but they aren't interested.
A proverb featuring a horse and water might spring to mind.

For a long time I've thought that the best thing we can do for people close to us (or anyone, really) is to be the very best that we can. To be as bright and shiny and successful at living as we can be… so we provide an example.
Or more accurately, people connected with us will sense the fact we are expanding and growing, and as long as they are even a little bit open to growth, will align themselves with this energy and change in the ways they personally need to for them to grow. This applies even if we are not in contact with them.
The ways they develop may well be quite different to the ways we ourselves are developing… they might be subtly inspired by the success of our writing projects, and take up exercising, for example. Or they may do some strange thing we would never have thought of. They will have caught our energy, though.
I've been very comforted over the years by seeing things this way when I have been distressed by the suffering of people close to me. This gives me something I can do! And a sense of peace. I can get on with my life, making it as great as I possibly can, knowing that this is the very best thing I can do for the people I love.
Comments are very welcome! Connectedly yours – Robin