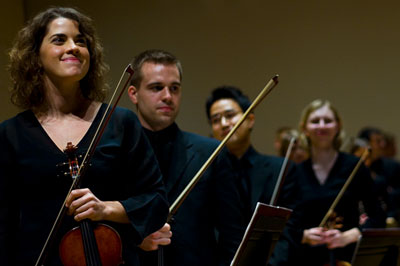 photo by alexdecarvalho
Thanks to everyone who contributed to my last post Insects Versus Mother Theresa—everything was said so well that I don't need to repeat it. What a bunch of stars I had writing my post for me!

One comment, from Davina over at Loving Pulse, said in part:
My answer is also the person who is doing what makes their heart sing. That gives other people permission to do what makes their heart sing. And since we all have a unique voice, we could make beautiful music together.
This has a certain similarity to a passage from The Starseed Transmissions, which I would like to quote, to round things off for now. (This book is channelled by Ken Carey and is authored by the angel Raphael.)
There are seven primary vibrational channels maintained within the overall vibrational body of Planetary Being. Within each of these seven primary channels are seven sub-channels. The conscious execution of your creative responsibilities in the overall design will occur on one or another of these primary channels. The discovery of which level within the Planetary being you have been designed to function on will not come through conceptualization. It will come through inner sensitivity to feelings, vibrations and planetary rhythms.

Once you attune yourself to these rhythms, you will find that the functional duties you are called upon to perform are the very things that you most want to do. No longer bound by fake responsibilities born of fear and addiction to past patterns, you will take up the tools of your trade and delight in the creative implementation of God's will.

As you work in this new way, each will hear the different notes of his or her functional duty, and be dancing out the fulfillment of that particular obligation. On each of the primary channels, all melodies will have the same rhythm and base note, and each channel will be in harmonic relationship with all the others. All around you all across the planet, joyful melodies will be sounding forth, all perfectly synchronized with each other, all playing together in an exquisitely balanced orchestration, a perfect symphony. This is the Creator's love song to the planet Earth.
* * *
That's it for this week. Things have been a bit scattered over this way lately—the phone company accidentally cut my mother's phone off over a week ago and it isn't back on yet… supposedly it will be back on tomorrow. So bloggin' has been taking a back seat (and yesterday when I was trying to write this week's post I was tired and distracted and ended up fiddling with my new theme instead).
I'll be over to visit everyone's blogs soon, I promise.
Comments welcome, as always – see you!